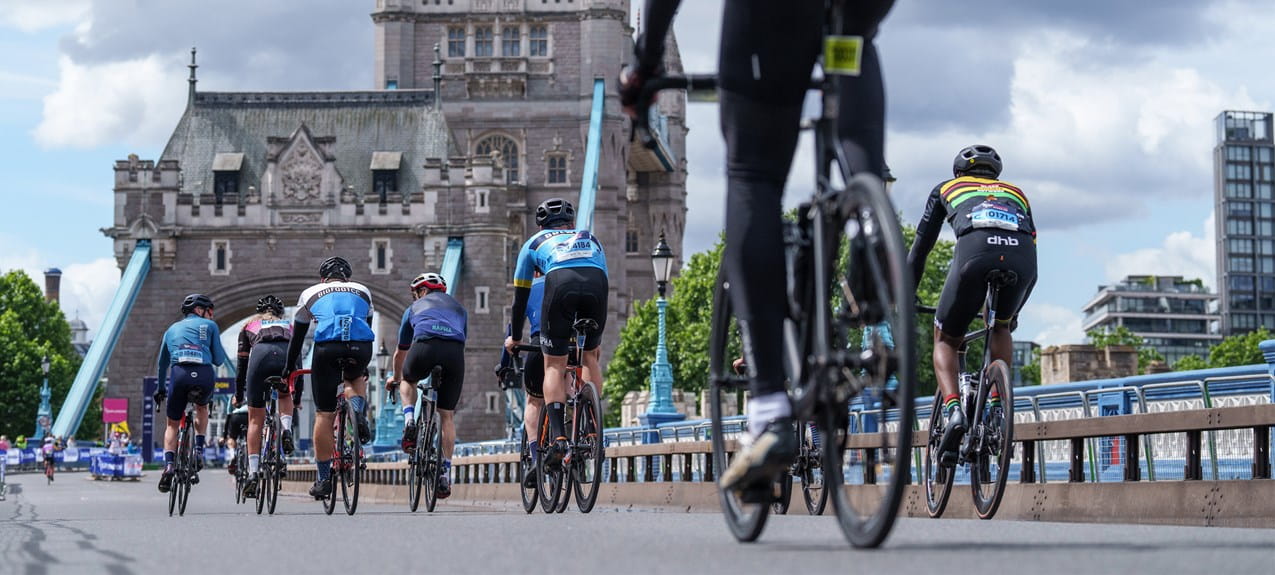 The organisers of RideLondon, the UK's largest closed road sportive, focus on the experience. Not only can participants ride around the capital and surrounding countryside traffic free, but they also benefit from access to bike mechanics, training plans, well-stocked feed stations and a family-friendly weekend. RideLondon was looking for an insurance partner who was able to help in curating the perfect cover exclusive to the event.
In partnership with RideLondon, we designed and launched a bespoke policy that participants can buy to cover their bike and entry costs for the sportive should something unexpected happen. Many riders may have had basic cover through their household insurance or none whatsoever. The short-term cover provided a tailored top-up for the purpose of the event without riders having to buy annual coverage.
RideLondon has added value to the customer journey, simplifying what could otherwise be a confusing policy without incurring costs and also earning commission on the event insurance sales.
The policy was designed as group insurance, enabling entrants to add the cover at the same time they entered the event. We also designed an exclusive online portal enabling customers who hadn't opted in when entering to purchase the cover at a later date.
Below is a summary of the offering RideLondon:
Bicycle insurance to free your ride
We want you to focus on a smooth event, not unforeseeable mishaps. So with that in mind, we suggest you leave any worrying to Yellow Jersey, our official insurance partner.
For 2022, Yellow Jersey is offering RideLondon participants insurance cover on event entry costs and bike cover (for the whole event weekend) for just £25!
What's included?
the cost of your bike, up to the value of £5,000*
event entry costs up to £200
helmet, clothing and cycle accessory costs up to the value of £500
emergency cycle hire up to £300
public liability up to £2,000,000
personal accident up to £25,000
legal expenses up to £100,000
* Yellow Jersey cannot cover pedal cycles with a value greater than £5,000 under this policy. So, for example, if your pedal cycle is worth £7,000, you cannot insure only the first £5,000.