---
Cycle Event Organiser's Insurance
Making sure nothing rains on your parade
Even if you cross the t's and dot the i's, some things are beyond your control. Make sure your cycle event insurance isn't one of them. Cycle event organiser's insurance.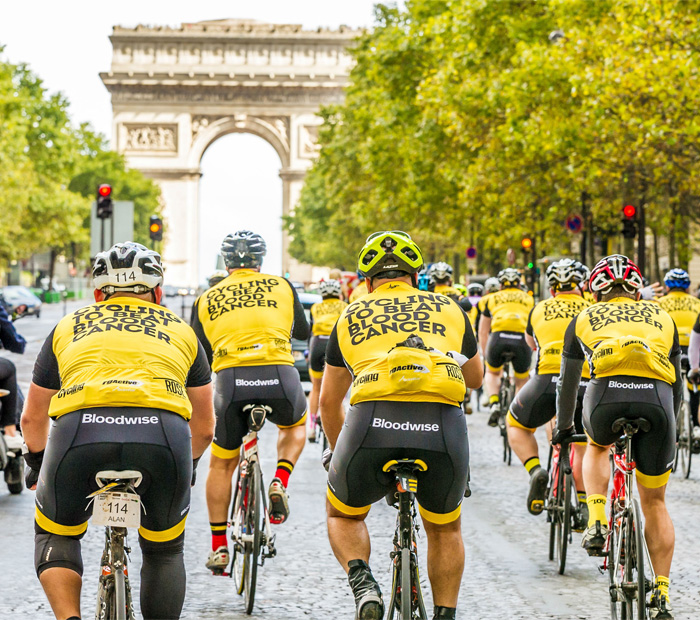 Months of planning needn't be undermined by insufficient insurance. A policy to cover your cycle event, or series of events, can give you, a cycle event organiser, and your participants complete peace of mind. Whether it's a 7 day alpine stage race, a London to Paris event or a mountain bike festival, we will take care of your cycle event organiser's insurance.
As a cycle business insurance specialist we understand your requirement. Many policies exclude core covers, such as participant to participant liability, we can include that without issue. We can also arrange full cancellation cover including for adverse weather. Why compromise looking for the right provider.
The less time you spend searching for a policy, the more time you can spend on the important bits: routes, food, kit and medals. We have sourced a wide variety of cycle event insurance suppliers to cover UK and overseas events. There's no need to look any further, it's what we do.
Contact us for a quote for your cycle event organiser's insurance on 0203 967 5078 or complete our online fact find.
"We had to cancel our event in June 2019 due to adverse weather. The rainfall in June 2019 was the highest since records began. We have event cancellation cover including adverse weather with Yellow Jersey. Among other things, we can claim back costs for the toilets, the skips, the crowd barriers, all the things we haven't used"
Si Paton, The GT Bicycles Malverns Classic Mountain Bike Festival
Cover for you next event could include:
Public liability (included participant to participant cover)
Employers liability
Event equipment insurance (owned or hired)
Event cancellation insurance (including adverse weather)
Group travel policies for your employees
Bespoke covers for your participants
Mechanic's service indemnity